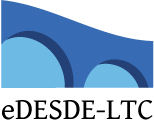 home > eDESDE-LTC TOOLKIT > eDESDE-LTC Coding and Classification System > Glossary
GLOSSARY
# | A | B | C | D | E | F | G | H | I | J | K | L | M | N | O | P | Q | R | S | T | U | V | W | X | Y | Z
eCare
It includes all medical healthcare services, social services and technologies relying on modern information and communication technologies (ICTs) (e.g. telecare/telemedicine, teleconsultation, teleradiology, telemonitoring).
Collapse
eHealth
eCare in the health sector.
Collapse
Emergency facilities
Acute facilities that (i) provide assessment and initial treatment in response to a crisis, deterioration in physical or mental state, behaviour or social functioning which is related to the condition; and (ii) can usually provide a same day response during working hours.
Collapse
# | A | B | C | D | E | F | G | H | I | J | K | L | M | N | O | P | Q | R | S | T | U | V | W | X | Y | Z
Loading
NEWS & EVENTS
2012-09-25
Refinement Project - Summary
Summary of the REFINEMENT project. Presents the aim, objectives and expected results of the project funded under EU European Union Seventh Framework P...more
2011-12-05
Training courses on ESMS/DESDE coding
Two training courses on ESMS/DESDE coding were took place between 29 November and 2 December. The first in Verona, Italy and the second in Helsinki, F...more
The eDESDE-LTC Coding and Classification System, eDESDE-LTC Instrument, eDESDE-LTC Training Package and eDESDE-LTC website
by
eDESDE-LTC Consortium
are licensed under a
Creative Commons Attribution-NonCommercial-ShareAlike 3.0 Unported License