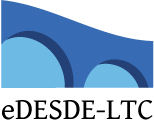 home > eDESDE-LTC TOOLKIT > eDESDE-LTC Coding and Classification System > Glossary
GLOSSARY
# | A | B | C | D | E | F | G | H | I | J | K | L | M | N | O | P | Q | R | S | T | U | V | W | X | Y | Z
Health (in service research)
As a generic term it refers to a care sector which includes all the care organisations providing assistance and information for the promotion, prevention and treatment of health-related conditions. The limits of health care sector with other sectors (justice, social, education) are imprecise. In the DESDE-LTC it refers to all organisations funded and managed throughout the official health system in any single country, region or area.
Collapse
Health Maintenance Organisation (HMO)
A type of managed care organization that provides a form of health care coverage that is fulfilled through hospitals, doctors, and other providers with which the HMO has a contract.
Collapse
Health related care
Facilities that have as their main goal specific clinical care, during the period described by the code, and where a part of the staff is qualified on health care (Psychology, Medicine, Physiotherapy, Nursing) or has the equivalent training.
Collapse
Hospital
Hospitals are meso-organisations with a legal recognition in most countries. This legal recognition can be used as the basis for identifying hospital services (registered hospitals). Exceptions are units that have fewer than 20 beds and/or no 24 hour physician resident cover (these should be classified as non-hospital facilities even if they have the legal status of hospitals). In those countries where there is no legal basis for deciding what are hospital services and what are not and where doubt exists, services should be classified as hospital services if they have 24 hour resident physician cover. A stakeholder group and/or local or regional health officers should be consulted where there is doubt about which services should be viewed as hospital services or not.
Collapse
# | A | B | C | D | E | F | G | H | I | J | K | L | M | N | O | P | Q | R | S | T | U | V | W | X | Y | Z
Loading
NEWS & EVENTS
2012-09-25
Refinement Project - Summary
Summary of the REFINEMENT project. Presents the aim, objectives and expected results of the project funded under EU European Union Seventh Framework P...more
2011-12-05
Training courses on ESMS/DESDE coding
Two training courses on ESMS/DESDE coding were took place between 29 November and 2 December. The first in Verona, Italy and the second in Helsinki, F...more
The eDESDE-LTC Coding and Classification System, eDESDE-LTC Instrument, eDESDE-LTC Training Package and eDESDE-LTC website
by
eDESDE-LTC Consortium
are licensed under a
Creative Commons Attribution-NonCommercial-ShareAlike 3.0 Unported License