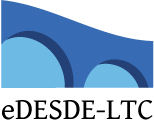 home > eDESDE-LTC TOOLKIT > eDESDE-LTC Coding and Classification System > Glossary
GLOSSARY
# | A | B | C | D | E | F | G | H | I | J | K | L | M | N | O | P | Q | R | S | T | U | V | W | X | Y | Z
Reference main type care in an area
The main and/or official referral service for an MTC provided at the catchment area.
Collapse
Rehabilitation
In general, this term is loosely related to Long-Term Care. This term is culturally and philosophically laden and it may be used in different contexts with different meanings. This is an example of terms the DESDE coding system excludes in its atheoretical approach.
Collapse
Residential care
Facilities that provide beds overnight for users for a purpose related to the clinical and social management of their conditions / illnesses- users are not intended to sleep solely because they have no home or are unable to reach home.
Collapse
# | A | B | C | D | E | F | G | H | I | J | K | L | M | N | O | P | Q | R | S | T | U | V | W | X | Y | Z
Loading
NEWS & EVENTS
2012-09-25
Refinement Project - Summary
Summary of the REFINEMENT project. Presents the aim, objectives and expected results of the project funded under EU European Union Seventh Framework P...more
2011-12-05
Training courses on ESMS/DESDE coding
Two training courses on ESMS/DESDE coding were took place between 29 November and 2 December. The first in Verona, Italy and the second in Helsinki, F...more
The eDESDE-LTC Coding and Classification System, eDESDE-LTC Instrument, eDESDE-LTC Training Package and eDESDE-LTC website
by
eDESDE-LTC Consortium
are licensed under a
Creative Commons Attribution-NonCommercial-ShareAlike 3.0 Unported License