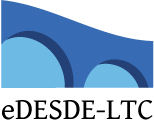 home > eDESDE-LTC TOOLKIT > eDESDE-LTC Coding and Classification System > Glossary
GLOSSARY
# | A | B | C | D | E | F | G | H | I | J | K | L | M | N | O | P | Q | R | S | T | U | V | W | X | Y | Z
Packages of Care
A cluster or set of integrated care interventions designed for the same group of users.
Collapse
Pathway (of care)
The itinerary followed by a single user or a group of users within the care system. It could be assessed from the individual perspective of the user, or it could describe the standard trajectory of care of a group of users (case-mix).
Collapse
Policy programme
The policy implementation of a care plan at different care levels (macro, meso or micro)
Collapse
Primary health care
Is essential, ambulatory and community health care, outside hospital and specialised care setting. It is the first point of contact a person encounters with the health care system. It includes mainly general medical care, paediatrics and some integrated care strategies for users with chronic health conditions. The Alma Ata Conference defined 'Primary Health Care' as essential health care based on practical, scientifically sound and socially acceptable methods and technology made universally, accessible to individuals and families in the community by means of acceptable to them, through their full participation and at a cost that community and country can afford to maintain at every stage of their development in the spirit of self-reliance and self-determination. It forms an integral part of both the country's health system, of which it is the central function and the main focus and of the overall social and economic development of the community (Alma-Ata Declaration, 1978).
Collapse
Process (of care)
The intended sequence of procedures for the treatment of a patient.
Collapse
Products (Health)
Durable and non-durable medical goods intended for use in the diagnosis, cure, mitigation, or treatment of disease.
Collapse
Programme
In service research this term has two main different meanings: i) policy programme; ii) intervention programme (see programme)
Collapse
# | A | B | C | D | E | F | G | H | I | J | K | L | M | N | O | P | Q | R | S | T | U | V | W | X | Y | Z
Loading
NEWS & EVENTS
2012-09-25
Refinement Project - Summary
Summary of the REFINEMENT project. Presents the aim, objectives and expected results of the project funded under EU European Union Seventh Framework P...more
2011-12-05
Training courses on ESMS/DESDE coding
Two training courses on ESMS/DESDE coding were took place between 29 November and 2 December. The first in Verona, Italy and the second in Helsinki, F...more
The eDESDE-LTC Coding and Classification System, eDESDE-LTC Instrument, eDESDE-LTC Training Package and eDESDE-LTC website
by
eDESDE-LTC Consortium
are licensed under a
Creative Commons Attribution-NonCommercial-ShareAlike 3.0 Unported License